Quality Control
At Takumiya, we pride ourselves in offering the world's finest quality products.
We provide food safety and security for all.

OUR POLICY

Quality Control Policy
Our goal is to be the world's happiest company,
and to be known for our world-class product quality!
The intent behind our goal of being the world's happiest company is shown in the figure to the right. We believe it illustrates the inseparable connection between Customer Satisfaction (CS), Employee Satisfaction (ES), and product quality.
Our goal as a company is to be the sort of place where employees are lively and happy as they work, thus enhancing product quality and customer satisfaction in turn.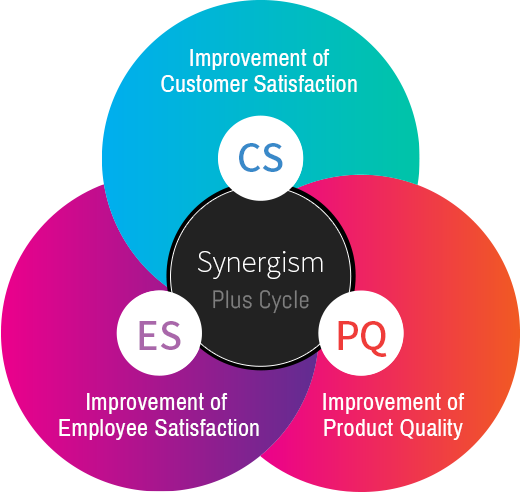 OUR SYSTEM

Food Safety Management System
We operate a food safety management system
based on FSSC 22000 standards.
We conduct a hazard analysis for all raw materials and processes, and facilitate CCP (critical control points) on all lines through the implementation of heat sterilization and foreign matter removal processes.
Additionally, all processes are monitored and logged. We have adopted a system that can smoothly track down causes of unexpected issues, and create accurate records as necessary.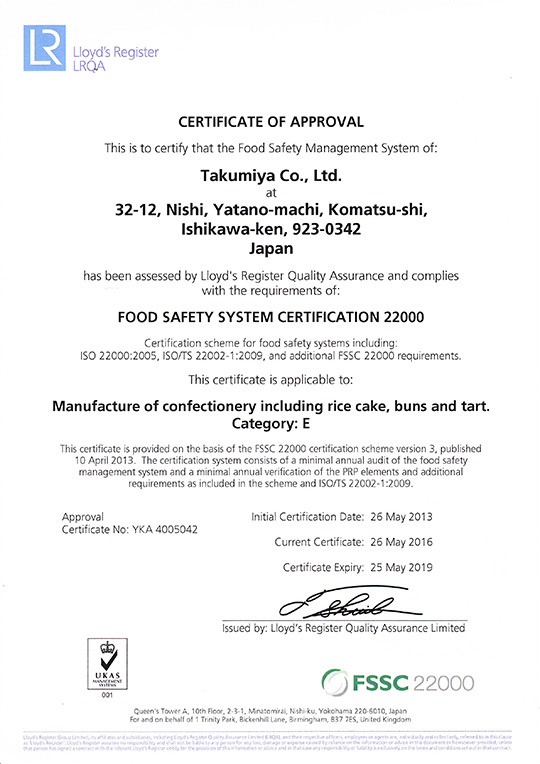 For Food Safety
We are fully equipped to facilitate sanitation management of our workers and facilities, as well as to deliver safe and secure products to our customers.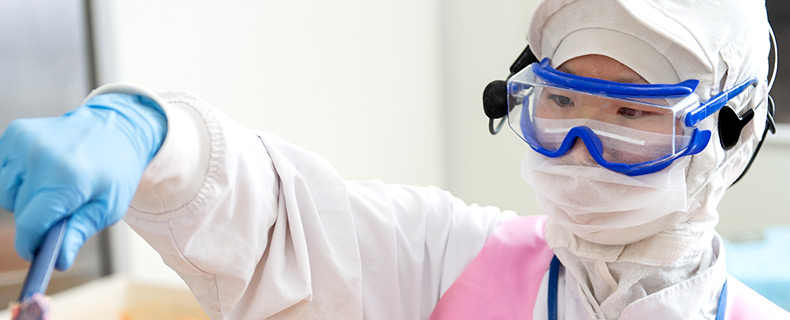 01

Leak Tester

We inspect piping, parts, and equipment for leaks and test for airtight seals.

02

Oxygen Scavenger
Metal Detectors

We use metal detectors to test for oxygen scavengers (iron-based).

03

Metal Detectors

High precision detection and prevention of metal contaminants.

04

X-ray Inspection System

Detects metal, bone, shell, rock, glass, rubber, and plastic contaminants.